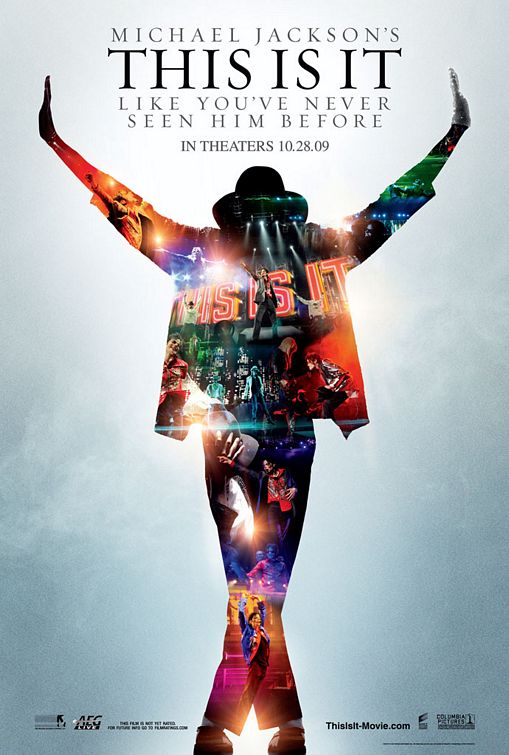 Now I have been waiting for the oscar noms to be annouced for quit a while now not only because I was anticipating the possiblility of some of the cast of "FOR COLOURED GIRLS" being nominated but since MIchael Jackson's "This Is It" movie missed the qualifiying/submission time frame when it came out so I figured gthat this year it would get its well deserved nominations just how the grammys nomintated the song (This Is It ) for award consideration this year...so I ask myself why on earth will the oscars snub not only the highest grossing concert movie of all time but the highest grossing documentry of any kind ...the editing of this documentary was flawless, the directing , .. Am not a movie director but it doesnt take a genius to see that this is it is a masterpiece .
in the words of the great Legendary Actress Elizabeth Taylor


"It is the single most brilliant piece of filmmaking I have ever seen,"

This film should be nominated in every category conceivable.
now if elizabeth taylor could see this why couldn't the academy ?
.now for Janet Jackson I was dissappointed when I heard that none of the cast members of for colored girls we even considered ..I mean seriously? Not even one...the acting in that movie was pretty instense/spectacular ..am sure that if the movie had featured an all white cast ..that movie would have been leading the oscars with the highest number of nominations..now am not saying that tyler perry should be nominated but for colored girls was a huge huge improvement on his directing part from what we usual see from him.. Another thing i that dissappointed me was that Janet Jackson's song for her movie "why did I get married too? "Nothing wasn't nominated for best original song ..that song was like the most played/performed soundtrack song of the last year or two.. Am really disappointed about this but i guess there nothing that can be done ..the oscars will continue to be an all white affair ...where black talent keeps getting ignored ...